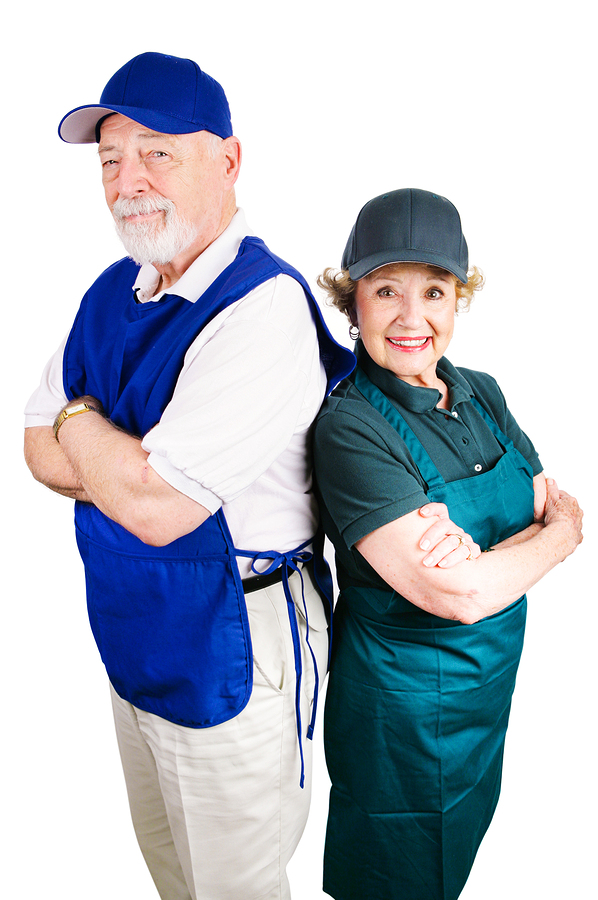 They flip burgers, take orders, stock shelves, and wash dishes. Sounds like ordinary teenagers at summer jobs.
Only they're not. They are seniors, and they're taking over part-time jobs at fast food restaurants and chains typically held by teens.
But it's not by accident.
Given their friendly nature, mature attitude, and strong work ethic, seniors are being pursued by restaurant employers. Unlike many teenagers, older Americans show up on time and are respectful, dependable and motivated. They are also eager to engage with customers and work well with others.  And they're often great role models to teens working their first jobs.
Companies such as McDonald's and Church's Chicken in South Carolina are actively recruiting retirees at senior centers and churches. Dining corporations are also posting job ads on senior websites such as AARP.
A robust economy has trigger labor shortages that have also contribute to the demographic shift in the workforce.  Employers are struggling to find enough people to fill jobs in the tightest market in nearly fifty years.
Older Americans are filling the void. The US Bureau of Labor Statistics expects the number of working older people to increase faster than any other age group in the country. The percent of working Americans 65-74 is projected to grow by 4.5% during 2014-2024.
Seniors are thrilled. They are looking to supplement their incomes due to various changes: increasing lifespans, rising medical costs and insufficient retirement savings. Part time fast-food jobs also demand little to no formal education. The flexible hours and on-site training make such part-time gigs attractive and easy to manage.
Boredom is often also cited as a reason for returning to work after retirement. While many seniors enjoy less stressful lives and more free time, boredom often sets in. The opportunity to be productive, earn extra money and interact with others is indeed appealing for seniors. And thanks to medical advances, many are healthy enough and fully capable of handling work. Even more, studies show better health outcomes amongst socially-active seniors. In the end, the employee and the employer benefit.
At Silverman Financial, we develop retirement roadmaps that support stable and rewarding retirements. We establish long-term relationships with our clients to promote ongoing financial health, satisfaction and longevity during the golden years.