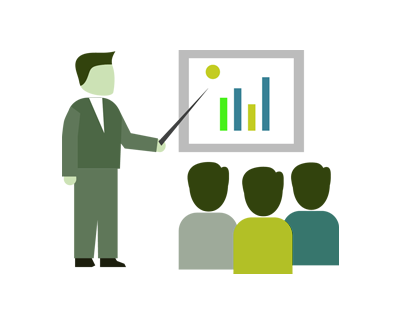 It's a fact of life: as we age, our dependency on professional care and support for everyday tasks is likely to grow. Unfortunately, such services come at a high price. And those costs are only expected to rise as America's population of people over 65 continues to mushroom.
By 2060, there will be about 98 million older persons, more than twice their number in 2014. People 65+ represented 14.5% of the population in the year 2014 but are expected to grow to be 21.7% of the population by 2040. US Dept. of Health and Human Services
Senior care prices vary based on location and on type of service needed, and rates are higher in urban cities. While some people manage well in independent living facilities for years, others need assisted living services or round-the-clock care early on. Conditions marked by chronic and progressive cognitive decline, such as Alzheimer's and dementia, typically require full-time professional support. For most seniors, expenses skyrocket in the final years as mental and physical health deteriorates rapidly.
Preparing for long-term care before it is ever needed is highly advisable and critical to avoiding financial distress. Once health problems begin, financing options become limited. And without advance preparation in place, your loved ones are more likely to experience significant emotional and financial strain. Planning ahead protects not only you, but also your family members.
One way to prepare before it's too late is to consider buying long-term care insurance. (LTCI). Unfortunately, these policies don't come cheap either.
A 55-year-old couple purchasing long-term care insurance protection can expect to pay $2,700-per-year (combined) for about $340,000 of current benefits which will grow to over $700,000 of combined coverage when the couple turn age 80. 2012 Long Term Care Insurance Price Index by the American Association for LTCI
At the same time, it is important to balance the cost of insurance over time with the standard $250 per day price tag for long-term care. Despite a lifetime of savings, your funds can be depleted rapidly with such high costs of care.
Further, knowing you will be able to afford quality care provides peace of mind and independence. Once a policy is in place, it cannot be canceled unless you stop making payments or exceed the benefits.
To qualify for LTCI, you have to be healthy and relatively young. People with pre-existing conditions such as multiple sclerosis and Parkinson's disease are often unable to get coverage. Many older people will qualify for LTCI, but their premiums will usually be two to three times higher than the amount a 50-year old would be charged. For most policies, applicants will be required to pass a physical exam before coverage can be approved.
Benefits also vary depending on the type of LTCI policy purchased. Options offered include maximum daily or monthly benefit amounts and time periods. There is also an elimination period which describes the number of days a person has to pay for his own care before the benefits kick in. Generally this ranges from 30-180 days.
Another option offered in LTCI plans address inflation protection. With this option, benefits rise annually to align with rising costs of care. It is an advisable feature for people under 75 since long-term care costs are rising by at least 5% annually.
An LTCI may not be suitable for everyone. Review your options carefully and consider your lifestyle before committing on a plan. And meet with a trusted financial advisor to determine if an LTCI makes sense as part of an overall retirement plan.
At Silverman Financial, we create customized plans that protect and support your golden years. We evaluate options including long-term care insurance that give you peace of mind and lasting security.
SCHEDULE A COMPLIMENTARY CONSULTATION NOW