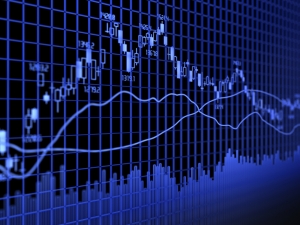 The Dow closed on Wednesday, March 20th, at 14,538 points.  This is the 10th record ( as of that date)  for 2013.  Please take the market gain in stride. Yes, it is great that the market is up, but as we all know, markets do retreat. This of course is out of our control.
I just finished reading another financial planning book and the book (written by a colleague)  reinforces my core belief with respect to Investment.   A buy, hold, leave alone strategy works best over the long run rather than trying to figure out which way the market will turn. Investments with an emphasis on small cap and value with the addition of bonds to provide downside protection with low turnover works best.   Low portfolio expense  is the way to ultimately make money in the market as well. This strategy works well in the long run.
We at Silverman Financial only have a best guess as to which way the market is going to go and it has been proven over and over again that trying to get in and out of the market at the right time does not work in the long run. Do not move your stocks and Investments around if you want to make money in the long run.
The purpose of this e-mail,  is to remind you, that at some point in  time, the market will eventually head south. This is a perfectly normal event that will eventually take place. In order to participate in market gains, you must stay the course when the market declines.
Most people do not make money in the market because they listen to the media and the talking heads (their TV's) and they get out when the market is down and get back in when the market is up. In fact, they do the opposite of what they should do. This is a law of nature and is usually the way that is happens.  Fortunately, though, markets do come back  as  has always happened in the past.  You must endure some of the pain during the  downturn in order to ultimately have the gain in the long run.
We at Silverman Financial have been working with AT&T employees for the past 15 years, longer than any other planners. If you would like to discuss your 401(k) and how it is invested, we are happy to help you. We do not charge for this service and will help you plan your retirement.
In Unity,
Marc Silverman
Securities and Advisory Services offered through Geneos Wealth Management, Inc., Member FINRA/SIPC.